📣 ❗❗️️ Daca subtitrarea nu porneste automat, apasati pe butonul CC de player si selectati limba (Romanian sau English).
📣 ❗❗️️ Daca solutia de mai sus nu functioneaza, va rugam sa ne scrieti pe e-mail la 📩 contact@vezi-online.eu 📬.
Vezi Online: Serial Online: Call the Midwife (2012), serial online subtitrat în Română: 7x5
Urmărește acum episodul: Episode 5
Data apariției la acest episod: Feb. 18, 2018
Lucille must win the trust of a mother who is terrified of giving birth. Nurse Crane and Dr Turner are anxious to find a possible smallpox sufferer.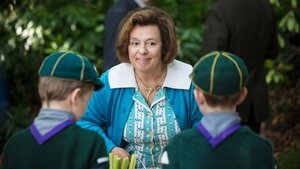 📌 Episoade disponibile Online