📣 ❗❗️️ Daca subtitrarea nu porneste automat, apasati pe butonul CC de player si selectati limba (Romanian sau English).
📣 ❗❗️️ Daca solutia de mai sus nu functioneaza, va rugam sa ne scrieti pe e-mail la 📩 contact@vezi-online.eu 📬.
Vezi Online: Serial Online: Call the Midwife (2012), serial online subtitrat în Română: 9x6
Urmărește acum episodul: Episode 6
Data apariției la acest episod: Feb. 09, 2020
At the Turners, Shelagh receives a phone call from the Hong Kong adoption agency, which has the alarming news that someone from May's past has arrived in the UK and wants to see the little girl.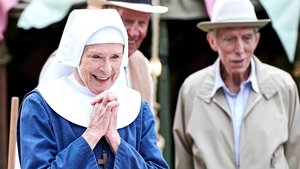 📌 Episoade disponibile Online