📣 ❗❗️️ Daca subtitrarea nu porneste automat, apasati pe butonul CC de player si selectati limba (Romanian sau English).
📣 ❗❗️️ Daca solutia de mai sus nu functioneaza, va rugam sa ne scrieti pe e-mail la 📩 contact@vezi-online.eu 📬.
Vezi Online: Serial-Online: Lumea văzută de noi – As We See It (2022), serial online subtitrat în Română: 1x4
Urmărește acum episodul: The Violetini
Data apariției la acest episod: Jan. 20, 2022
As Violet anxiously prepares for her birthday party, she is excited by progress with Julian. Meanwhile, Jack and Harrison go to great lengths to try to secure their plus ones for the party.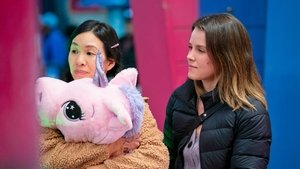 📌 Episoade disponibile Online