📣 ❗❗️️ Daca subtitrarea nu porneste automat, apasati pe butonul CC de player si selectati limba (Romanian sau English).
📣 ❗❗️️ Daca solutia de mai sus nu functioneaza, va rugam sa ne scrieti pe e-mail la 📩 contact@vezi-online.eu 📬.
Vezi Online: Law & Order: Special Victims Unit (1999), serial online subtitrat în Română: 1x17
Urmărește acum episodul: Misleader
Data apariției la acest episod: Mar. 31, 2000
After the pregnant daughter-in-law of a prominent religious figure is found murdered in her hotel room, the detectives turn their eyes on her well-connected family only to discover that her infidelity, and the probable father of her child, was probably what lead to her death.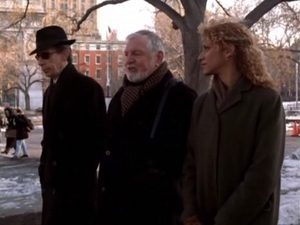 📌 Episoade disponibile Online