📣 ❗❗️️ Daca subtitrarea nu porneste automat, apasati pe butonul CC de player si selectati limba (Romanian sau English).
📣 ❗❗️️ Daca solutia de mai sus nu functioneaza, va rugam sa ne scrieti pe e-mail la 📩 contact@vezi-online.eu 📬.
Vezi Online: Serial Online: Cãlãretul fãrã cap – Sleepy Hollow (2013), serial online subtitrat în Română: 3x8
Urmărește acum episodul: Novus Ordo Seclorum
Data apariției la acest episod: Nov. 19, 2015
In the aftermath of Jenny and Joe's run-in with Sophie, Abbie is in deep water with Reynolds. Meanwhile, the Witnesses deal with lasting implications of the shard and find themselves in grave danger as they come face-to-face with a greater evil than they could have imagined.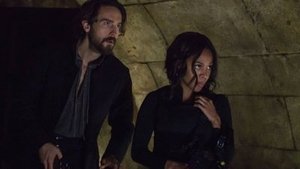 📌 Episoade disponibile Online