📣 ❗❗️️ Daca subtitrarea nu porneste automat, apasati pe butonul CC de player si selectati limba (Romanian sau English).
📣 ❗❗️️ Daca solutia de mai sus nu functioneaza, va rugam sa ne scrieti pe e-mail la 📩 contact@vezi-online.eu 📬.
Vezi Online: Serial Online: Upstart Crow (2016), serial online subtitrat în Română: 3x1
Urmărește acum episodul: Lord, What Fools These Mortals Be!
Data apariției la acest episod: Aug. 29, 2018
Will needs inspiration for his new play A Midsummer Night's Dream. Meanwhile how can he get hold of some love potion, and where is Bottom going to put that stuffed donkey head?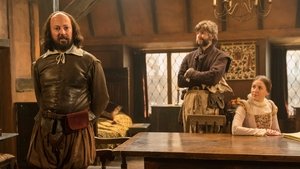 📌 Episoade disponibile Online